---
LOGISTICS APP DEVELOPMENT
Handling the vehicle fleet on run, make sure time and precise delivery may not be much of an easy task for the logistics industry now a day. With the developing communication and ease of transportation, there arises a high and beyond doubt need for responsible logistics. Rexx Technologies will design and develop the impressive logistics app for your business requirements and thus making your customers happy and satisfied.
With the help of our experts, we design the best ever mobile applications to support your online business. Our long term of experience in mobile app development is a promise to deliver the standard products for our customers. The apps we designed for prestigious clients will show how good we are at doing our jobs. Above all, we love our job. So we use the best of our skills to ensure the quality.
Logistics Application
Rexx Technologies gives logistics applications for different industries all over the world. Some of our logistics app:

Live Tracking App:
Tracking the delivering logistics made simpler through an app. We will develop an app to make sure your items reach destination as planned.

Parcel Management App:
An app to administer the parcels and couriers. The app will envoy drivers and sort out the parcels to those areas.

E-commerce Fulfilling App:
E-commerce businesses are developing and logistics are what they need the most. We will help you to design an app to transport your delivers quickly.

Truck Booking App:
Best truck booking apps for trucks are increasing in demand. So we will support you to develop one to keep up.
Logistics Applications
Our applications will never leave you bored. We include the best in the industry and standard to make the app perfect.
1
First Step
In app payment method, the whole process simple and user friendly. We will include payment wallets into the app if required.
2
Second Step
Live tracking will leave no loop holes for the deliver to go missing. So on time delivery is assured.
3
Third Step
We will ensure that the logistics app is suitable in every platform including iOS, Android, and iPad.
4
Fourth step
After the experience the user can submit their ratings and reviews in the section given for the reference of future users.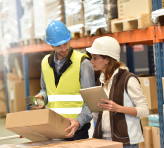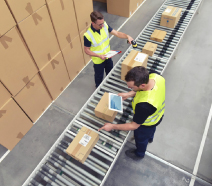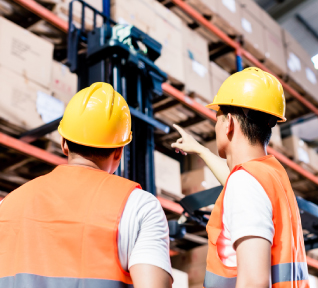 I got my logistic app it gives me great value for my business. Rexx technologies has experienced and skilled developers, they helped us to develop me logistic app, which helps our employees very much.
We have partner them for many years they provide best services as per the customer need. Their excellent team management grasp me to them every project. I wish them best future.
FAQ'S
We develop the user-friendly mobile applications,our output never disappointed the customers.Customers have no hesitation to contact us.