yii2 Development
The perfect choice for your next project
---
Yii Framework Development Services
YII is an open source PHP framework. It executes component based MVC architecture. YII framework development is mainly used for developing large scale web applications and one of the advanced frameworks for web development. YII follows a performance oriented approach and for creating large and complex web applications. The simplicity of the code makes it user-friendly, simple and fast. YII became a standard platform for PHP application development.
Our involvement in the YII web applications makes Rexx Technologies as a leading YII web framework development company. Our full-stack YII developers have taken the development services to next level. Their experience is our asset and our asset is our belief to serve you. YII web development is known for its rich, dynamic & innovative features. Our customer-centric approach has given much support in the past and we know that it will carry well in the future as well.
Our YII Web Development Offerings
Our YII development provides good tools for caching on application and server level to optimize the performance and to do the repeat jobs, reduce delivery time, gives optimum quality and custom services.

Custom YII Development
We design customized YII 2.0 version websites and applications which enable you to engage into the world market. Our full stack YII development specialists are ready to give your website the best possible outlook to present to the world.

YII CMS Development
YII Content Management System is structured and easy to handle. Our experts will design the perfect CMS for your websites to handle the content stress-free and smooth.

YII Migration Services
We will support you to convert your website into YII powered platform for best performance and customized. This platform allows you to include huge amounts of data without delay and affecting speed or any other factor.

YII Theme Customization
Altering the solution till it meets expected requirement of the customer is something we specialize in. We will work till you are satisfied with the way your website looks.

YII Plugin Development
We develop YII plugins to build custom-made and unique web applications. Combining the plugins will give the perfect solutions for your business and ideas.

YII Maintenance and Support
We ensure an absolute & smooth performance through all your YII services, particularly when they go through major transition like platform migration, sudden traffic surge and other modifications.
YII Web Development Services
We take on strategies to ensure that our services are superior and meet the world class standards.
1
First Step
All you have to do is to let us know your requirements and we will offer you the most complete custom-made YII development services.
2
Second Step
We allow a better transformation from your old CMS to YII through enterprise tested procedures that are customized for the conversion needs to your effective business.
3
Third Step
Our YII specialist works hard to give a round the clock, effective assistance, minimizing the need for repeated contacts and thus avoid unwanted delays.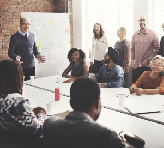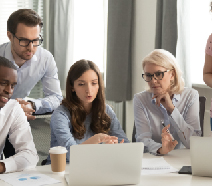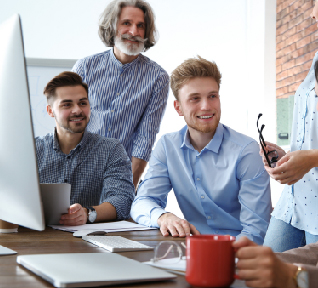 I really appreciate your services, I love my output result very much thank you. I searched for many company , my friend recommended your company that they are providing Yii2 development process.
At first I had a hesitation, then they made me comfortable with their best services and flexibility. Then have the confidence and trust with them, finally I got my best solution in my hand.